Hair Regrowth

Despite primarily seasonal sales, the women's hair removal market in France shows positive development with 1% volume growth in 2014. Waxing dominates as the preferred choice for women thanks to its long-lasting results, with 62% of the market share.
Keeping smooth, beautiful skin for as long as possible is one of consumers' major priorities. To meet this need, manufacturers have perfected anti-regrowth products sold as after-hair removal lotions or creams that delay regrowth by up to several days.
Now Robertet hopes to boost the effectiveness of these products by incorporating regrowth-inhibiting fragrances with properties tested in laboratories and approved by a clinical trial run on a panel. An innovation that has resulted in an international patent application!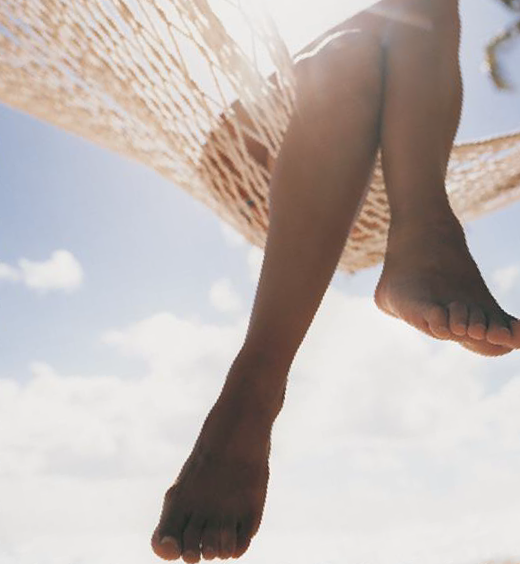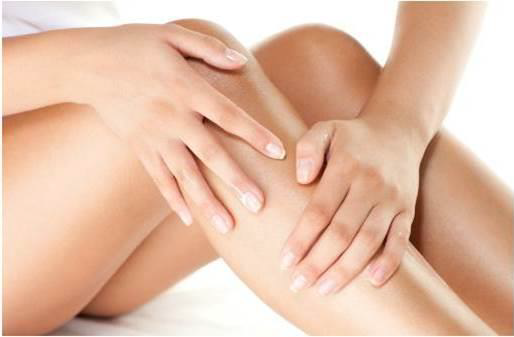 By reducing VEGFα production via the hair follicle cells, we are therefore able to delay regrowth and weaken the hair.
How can hair regrowth be delayed?
In hair's growth phase, called anagenisis, the hair follicle's dermal papilla cells stimulate the production of VEGF alpha or Vascular endothelial growth factor. 
VEGF alpha is a cytokine whose role within the organism is to trigger the formation of new blood vessels that supply the cells and are essential to tissue growth in the human body.
Many studies on the link between VEGFα and hair growth have been carried out (Yano et al, 2001). By increasing blood flow to the scalp, it allows for improved nutrition of the follicle base, thus stimulating hair growth. 
Our Solution : Slow down hair regrowth
Anti-regrowth Actiscents® contain aromatic raw materials that reduce VEGF production through the cells and help to naturally slow down hair regrowth and weaken the hair. 
The in vitro tests carried out in our laboratories demonstrate that in the presence of a blend of natural aromatic extracts rich in sesquiterpene alcohol, the quantity of VEGFα secreted by cells dropped to less than 80% of that produced by 'controlled' cells.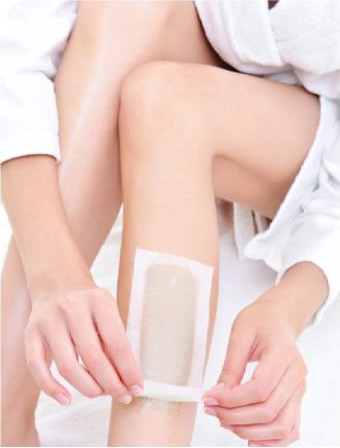 Clinical evaluation of anti-hair regrowth effectiveness and cutaneous tolerance
Test carried out under dermatological control
In order to corroborate the test tube results, a clinical test that aimed to measure the slowing down of hair regrowth and cutaneous tolerance was carried out by an independent laboratory. 
20 volunteers with abundant pilosity applied the product twice a day for 63 days: a lotion scented with 1% anti-regrowth Actiscent® on an area in which hair had been waxed.
During this trial period, density, speed of regrowth and hair thickness were evaluated by a dermatologist. 
Results: proven anti-regrowth effectiveness!
After 63 days of use, the lotion fragranced with the anti-regrowth Actiscent®:
resulted in a significant reduction in hair density of 19% less on average. Reduction seen in 75% of volunteers, 
very well tolerated on the skin.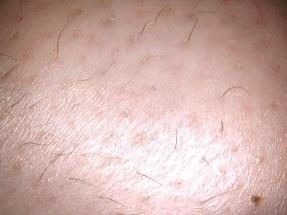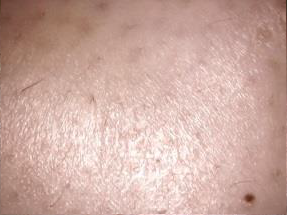 60% of the volunteers wanted to continue using the product and intended to purchase it after the trial.
The anti-regrowth Actiscents® are an effective solution to progressively slow down hair regrowth by weakening hair at the root. They guarantee clear skin for longer and allow hair removal sessions to be spaced out at longer intervals. Recommended dose: 0.8 – 1%.
A Patented Innovation
Today, this discovery has resulted in a patent * being filed internationally for the anti-regrowth properties of sesquiterpene alcohol impacting on VEGF alpha expression via follicular dermal papilla cells.
* N° PCT/FR2015/050283